Greeting by CEO
"Bringing Beauty, Excitement, and Joy to People around the World"
Since its founding in 1948, Tokiwa has developed business collaborations with major beauty manufacturers in Japan and overseas and established partnerships with new customers, including start-ups, by continually investing in the world-class quality control and innovation that creates new value. As a result, we have been able to maintain the No. 1 position in the color cosmetics contract market in Japan for 10 consecutive years.
However, the cosmetics market is undergoing major changes both in Japan and in the world at large. While the market has started to come back from the contraction caused by COVID-19, more time is expected to be needed from 2022 onward for the market to fully recover, and mask-wearing is expected to continue throughout the world, especially in Asia.
Consumers are becoming more and more demanding, not only in terms of the innovations in functionality, improved quality, and ease of use they expect from products, but also in terms of environmental impacts and ingredients that are easier on the human body. More and more consumers will require values that include social contribution, toward the goal of leaving a better environment to the next generation.
From 2020, Tokiwa made "sustainable beauty" (developing products that minimize impact on the human body while constantly reducing the environmental burden of containers and production processes) a focus of product development, with the goal of transcending mere OEM/ODM contract manufacturing business to work together with our customers—the beauty brands—as partners who address both problems and business opportunities, and this is the foundation of our future business.
In addition to the environment, we believe that by strategically tackling ESG (Environmental, Social, and Governance) as a social responsibility for the company as a whole, we can achieve both social contribution and sustainable business growth, and that enhancing the meaning of working with Tokiwa for our customers, suppliers, and investors, and the meaning of working at Tokiwa for our employees, will be fundamental to sustainable business growth. Realizing a business strategy that allows us to accomplish both social contribution and business growth will lead to the achievement of our mission, "to bring beauty, excitement and joy to people around the world." Each and every employee will maintain a high level of awareness, with all participating in management to bring about further beauty innovation, as we contribute to society going forward.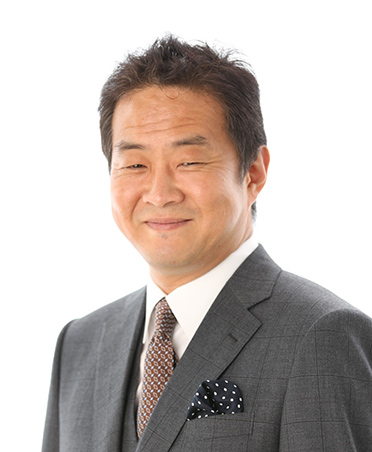 Hiroyuki Kanai, President and CEO